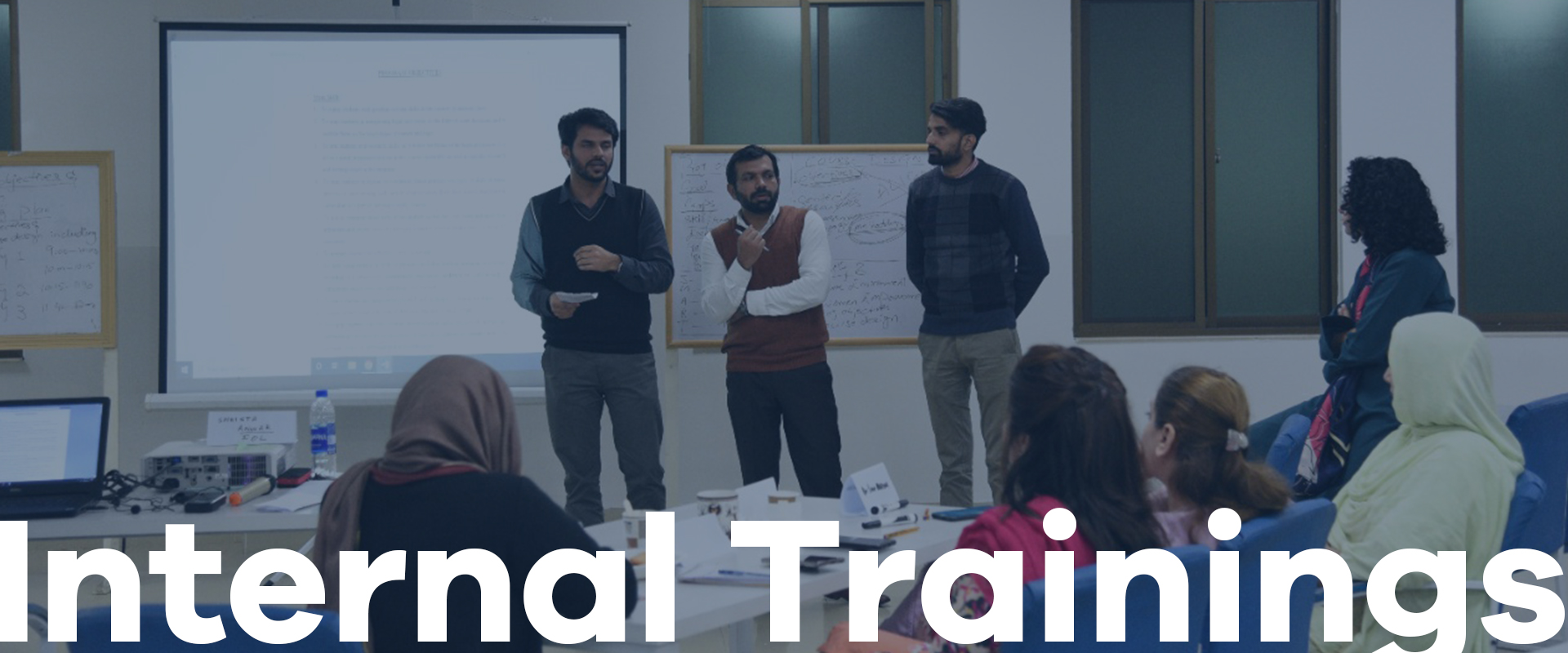 Goal-Setting to Getting ​
CPE organized Training Session of One and a Half hour on "Goal-Setting to Getting" on Friday , 13th January 2023 in Webinar Room , C-Building Ground Floor from 11am to 12:30pm for Deans, Associate Deans, Directors, Deputy Directors and HODs of Academic and Non-Academic Departments of UCP.
The Trainer was Mr. Ijaz Nisar, Founder and President of Pakistan CEO Club
ChatGPT-Boon or Bane for Higher Education
ChatGPT has emerged as a powerful tool to revolutionize learning for students and educators alike. But can it be used as a tool for personalized learning, or does it perpetuate a one-size-fits-all approach to teaching?
ChatGPT-Boon or Bane for Higher Education was organized by CPE in collaboration with DPPI on 10th March 2023 from 11:00 am to 12:30 pm. The Panel discussion gave the audience a deeper understanding of this technology from the industry's and Academia perspective. Mr. Noman Saeed CEO SI Global and Mr. Usman ur Rehman VP Cloud Appliance System Ltd MEA & APAC joined us as Industry Panelists.
Ramadan Diet Plan and Weight Loss
CPE organized a 1.5 hours session on "Ramadan Diet Plan and Weight Loss" on April 03, 2023, to cater to personal health and hygiene, usually ignored due to professional pressure, stress, and the hectic routine of the office
Communication Skills Revitalization Boot Camp
CPE organized training on the "Communication Skills Revitalization Boot camp" for the Non-Academic staff by Mr. Kazim Ali "Human Social Behavior Specialist" on June 21, 2023. It aimed to accelerate written and oral communication knowledge to address the immediate pain areas of the intended audience to improve their correspondence within their job environment.
Artificial Intelligence and Emotional Intelligence
Centre for Professional Excellence organized a training Session on "Artificial Intelligence and Emotional Intelligence – A  Collaborative Framework for Professional and Social Resilience"  The speakers Dr. Athar Mansoor "CEO of TRACS & Consultant at Hong Kong University of Science and Technology (HKUST) Business School" and Mr. Adeel Hashmi " Media professional, Communication Coach & Motivational Speaker" shared the risks and benefits of two important aspects in the era of booming digitalization and grooming the professionals for competitive forms.
This session was conducted on 5th July 2023 from 12pm to 2:30 pm