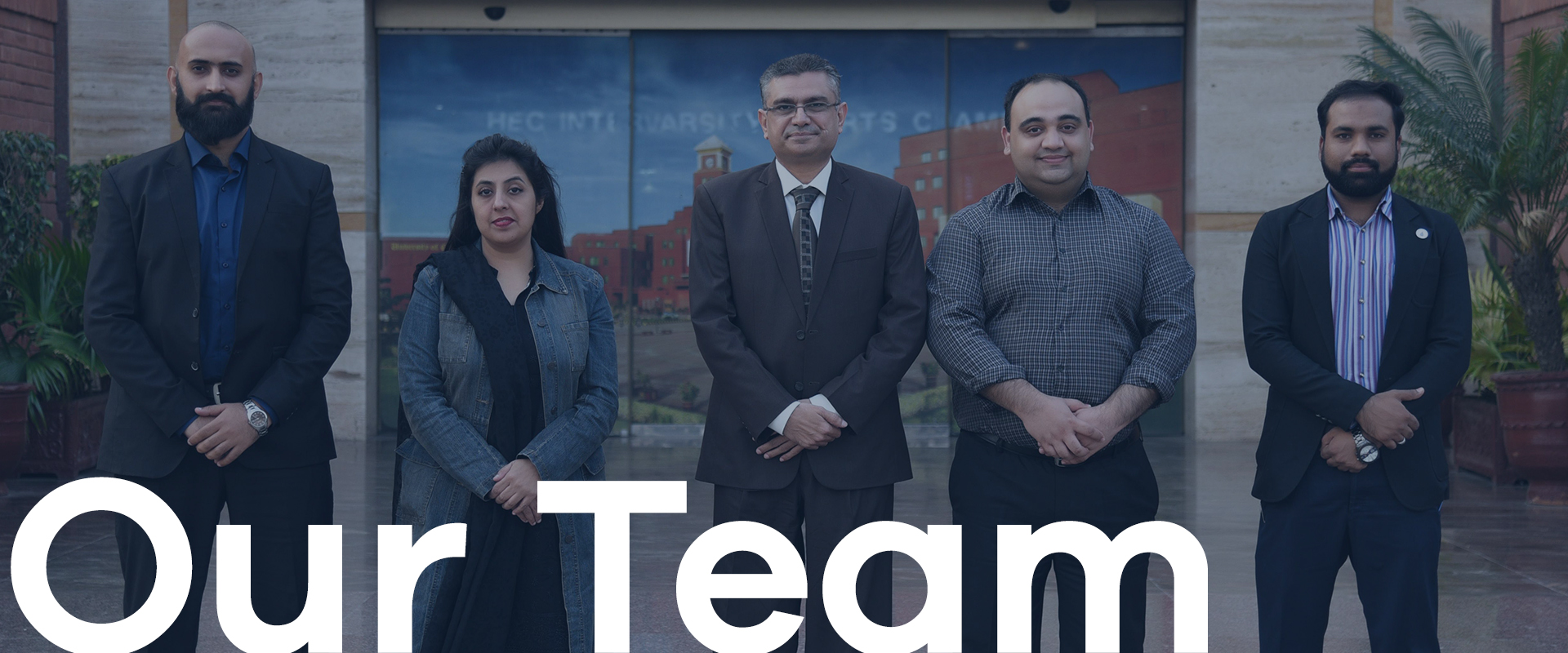 Head Centre for Professional Excellence:
Zubair is a senior management professional and international trainer, with more than 22 years of experience in leading and providing business solutions. He is an ASQ Certified Manager of Quality and Organizational Excellence (CMQ/OE), Certified Six Sigma Black Belt and Certified Six Sigma Green Belt. He holds a BS Degree in Electrical Engineering and MS in Engineering Management and has completed postgrad courses from renowned US universities.
Zubair has several international publications. He is a long-time member of the American Society for Quality; he is currently on the ASQ Award Board and is currently the Quality 4.0 Committee Chair. While holding more positions internationally, he is also Adjunct Faculty and Guest Speaker at various universities and organizations, such as the TUM School of Management in Germany. He is also a senior member at IEEE.
E-Mail: zubair.anwar@cpe.ucp.edu.pk
Manager Internal Trainings
Amna Khawar Chishti has 18 years of rich work experience with International NGOs, Ministries, Donor Organizations, Public and Private Institutions and UNO in the areas of Education and Public Health. She also supported the Ministries and the Government Institution in developing their business plans.
She has represented Pakistan by taking a lead in building and sustaining reproductive health services with International Health Programs of USA California. She did her post graduate certificate course in Human Resource in Health Management from Queen Margaret University Edinburgh, UK. She also successfully completed Social Enterprise Development Program in 2005 organized by LUMS and CIDA.
E-Mail: amna.khawar@cpe.ucp.edu.pk
Senior Officer Training and Coordination
Mr. Jahanzaib Butt has completed his Masters from the University of Central Punjab Lahore with specialization in Marketing.He served in Warid Telecom as Executive Prepaid Recovery Officer for three years successfully. He has also served USA based IT Industry in the area of software quality assurance for two and a half years. Currently, he is on board with UCP-CPE Lahore as Senior Officer Training and Coordination.
E-Mail: jahanzaib.butt@cpe.ucp.edu.pk
Officer Training and Coordination
Miss. Maham Butt has completed her Master's in Business Administration from University of Central Punjab with specialization in Human Resource. Previously, her Bachelor's degree belongs to Engineering side with specialization in Metallurgy & Materials Engineering. She has completed two internships' programs, One from the Pakistan Council for Scientific & Industrial Research as Material Engineer. Secondly, from Pepsi Co. Pakistan (Roshan Kal Program). Currently, she is on board with University of Central Punjab – Centre for Professional Excellence Lahore as an Officer Training & Coordination.
Email Id: maham.butt@cpe.ucp.edu.pk
Office Coordinator:
Muhammad Sajjad has overall 5 years of experience working as File assistant and Office assistant at UCP in Registrar Office. He also has an extensive experience of event management. Currently he is working as Office Coordinator at UCP-CPE.
E-Mail: mu.sajjad@cpe.ucp.edu.pk